PT HOKI SURYA NINGRAT (hereinafter referred to as "Snipeyes"), a limited liability company duly established under the laws of the Republic of Indonesia, having its domicile at Jakarta Selatan headquartered in Gedung Plaza Mutiara Lantai 8, Jl. DR. Ide Anak Agung Gde Agung Kav. E.1.2 No. 1&2 (d/h. Jl. Lingkar Mega Kuningan), Rt. 007/Rw. 02, Kelurahan Kuningan Timur, Kecamatan Setiabudi, Kawasan Mega Kuningan, Jakarta Selatan, DKI Jakarta, 12950, Indonesia.
Snipeyes is a cyber security consulting firm that focuses on information security services and products. We perform project security planning, source code analyst, functional testing, quality testing, penetration testing, management security and secure monitoring. Snipeyes is a complete security platform with a bounce of security compliance and fit with local/global regulation.
How we work: In-depth research to help businesses make decisions about improving security technology. The Snipeyes suite includes assessments of current security devices and systems, implementation of new cyber security tools and protocols.
Snipeyes portofolio by numbers
Snipeyes has helped startups, fintech, and banking companies, upgrade their cyber security infrastructure to help protect financial and investment information.
| | | |
| --- | --- | --- |
| 100+ | 90% | 10% |
| Projects | Fintech & Bank | Enterprise Customers |
Our Ninjas
We are passionate about cyber security, enjoy flexible work with business champions.
Professional certified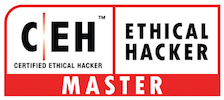 ---